About

Research

People

Events

Join us

Impact
Nick Woods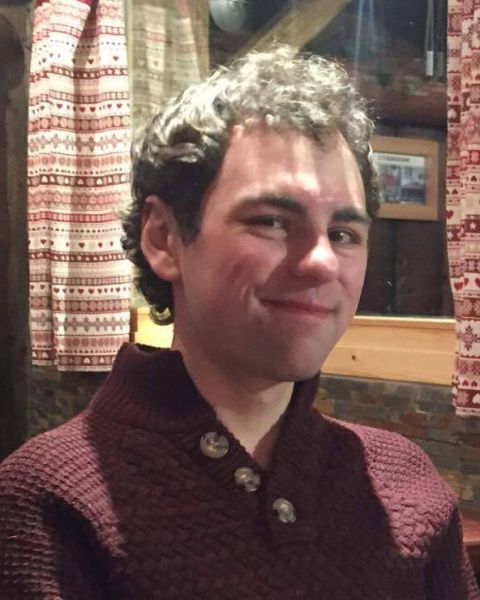 Nick Woods
Member of Clare College
PhD student in Dr Hasnip's group

Office: 543 Mott Bld
Phone: +44(0)1223 3 37466
Email: nw361 @ cam.ac.uk
ORCID: 0000-0002-5913-2206
TCM Group, Cavendish Laboratory
19 JJ Thomson Avenue,
Cambridge, CB3 0HE UK.
Research
My research concerns the development of methodology utilised in computational implementations of density functional theory (DFT). However, this methodology is not strictly limited to DFT, and my interests lie in all levels of electronic structure theory and their computational implementation. My current research, and the focus of my most recent thesis, concerns improving the efficiency and robustness in which self-consistency can be achieved in Kohn-Sham (KS) DFT.
DFT in the KS framework presents a non-linear eigenvalue problem whereby, in order to solve the system, the particle density one calculates from the KS equations must be equal to the particle density one uses to construct the KS equations. Such a solution defines what it means to attain self-consistency. In KS DFT, one often starts by computing an initial guess of the particle density for a given input system (set of atomic coordinates, etc.). This initial guess is then iteratively converged toward self-consistency. Perhaps the most intuitive iterative scheme one could envisage is to define a variational method which guarantees each iterate moves through phase-space toward the self-consistent solution. This defines ensemble density functional theory, a robust but extremely inefficient method. An alternative would be to treat KS DFT as a nondescript non-linear system whereby one seeks a fixed-point of the non-linear KS map, i.e. the density input into the KS equations equals the output density calculated from the single-particle wavefunctions. By combining the input and output density pairs at each iteration, one can predict a subsequent iterative input density which drives the density toward convergence. This defines a density mixing scheme. My research concerns the exploration and augmentation of potential density mixing schemes. The current paradigm is to use Pulay's discrete inversion in the iterative subspace (DIIS) technique alongside Kerker preconditioning. Pulay's DIIS is a 'black-box' non-linear solver, and preconditioning provides this solver with information about the expected dielectric response of KS electrons to assist convergence. Kerker preconditioning assumes all input systems have the dielectric response of the homogeneous electron gas. Improvements to Pulay's DIIS and Kerker preconditioning are considered.
Here's my Part III Maths essay on inflationary cosmology and non-Gaussian statistics in the CMB.
In Plain English
Quantum mechanics is a theory that has been exceptionally successful in describing and predicting natural phenomena. Hence, knowing the precise 'quantum mechanical' description of electrons (hereafter referred to as the electronic structure) within a material provides a wealth of information about the material. For example, mechanical strength, opacity, electrical and thermal conductivity, etc. Solving the equations of quantum mechanics to obtain this electronic structure, however, is a difficult task. The computation required to obtain such a solution becomes prohibitively large for even just ten particles (far less particles than in a typical material). Hence, I work with a reformulation (and approximation) of quantum mechanics that allows the calculation of the electronic structure in a feasible time-frame on a computer. In turn, the aforementioned material properties can be calculated. Specifically, I work on refining the computational implementation of this theory for best performance.